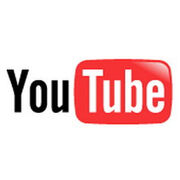 YouTube is the largest video-sharing website on which users can upload, view, and share videos founded on February 14, 2005. It is headquartered in San Bruno, California.
YouTube History
YouTube was created on February 14, 2005 by Chad Hurley, Steve Chen, and Jawed Karim, three former PayPal employees. The first video uploaded is, Me at the zoo that shows co-founder Jawed Karim at the San Diego Zoo uploaded April 23, 2005 and still viewable. On November 13, 2006 YouTube was purchased by Google for $1.65 billion. On November 12, 2014 YouTube launched YouTube Red a paid subscription service that removes ads from all YouTube videos, the ability to watch videos offline on mobile devices, access to ad free music streaming through Google Play Music, and access to "YouTube Red Original" series and films.
Over the years YouTube has changed from what it was created to be, a website where people were able to upload videos of themselves pretty much whatever they wanted to to more of a business, with things like YouTube Red being created and advertisements having to be watched before being able to view the actual video in most cases. Vevo channels, channels used for music, are also partly owned by Google, who is also the owner of YouTube, further adding to YouTube being more of a business type. Out of the top ten YouTube channels, half are Vevo or music channels. Though any person can create a YouTube channel and upload a video at no cost, in most cases these videos are rarely viewed with YouTube being more dominated by music videos.
YouTube currently ranks as the second most popular website behind Google.
Smosh on YouTube
Smosh joined YouTube on November 19, 2005, ten months after YouTube's creation. Later, Ian created his own channel called IanH on November 24, 2005. Then on November 28, 2006, Anthony created his own personal channel called AnthonyPadilla.
History
One of Smosh's earliest videos called Pokemon Theme Music Video was an extremely big hit for the early channel and it remained on YouTube for at least 6 months, with over 24,000,000 views, the most viewed YouTube video at the time. By April 2006, it became the Most Viewed Video of that time. However, YouTube had to remove the video after Shogakukan Productions Co., Ltd., indicated that the video infringed their copyrights.
In 2006, Smosh uploaded another video called Smosh Short 2: Stranded, which won the 2006 YouTube Award for the Best Comedy Video.
Subscribers
Smosh became the Most Subscribed User on YouTube in May 2006 for 26 days. They reclaimed their spot as Most Subscribed User in April 2007 and held it for 517 days.
In January 2013, Smosh reclaimed their spot as the Most Subscribed User on YouTube for the third and most recent time with over 6,000,000 subscribers holding it for 215 days.
From May 2006 to August 2013 Smosh has held the position of Most Subscribed User on and off for a total of 758 days.
As of February 2018, Smosh is the nineteenth Most Subscribed Channel on YouTube.
The list below shows all the channels who have permanently surpassed Smosh in subscribers in order since Smosh losing its most subscribed spot for the third and final time to PewDiePie in 2013.
| Username | Date Surpassed Smosh | Spot After Surpassing Smosh | Highest Spot | Highest Spot Achieved Before Or After Surpassing Smosh? | Current Spot |
| --- | --- | --- | --- | --- | --- |
| PewDiePie | August 15, 2013 | 1 | 1 | After | 1 |
| YouTube Spotlight | September 23, 2013 | 2 | 1 | After | 10 |
| HolaSoyGerman. | June 21, 2014 | 3 | 2 | After | 4 |
| JustinBieberVEVO | June 11, 2016 | 4 | 2 | After | 3 |
| RihannaVEVO | July [TBA] 2016 | 5 | 5 | Before | 13 |
| elrubiusOMG | January 7, 2017 | 6 | 4 | After | 8 |
| KatyPerryVEVO | May 27, 2017 | 7 | 7 | After | 14 |
| Fernanfloo | July 21, 2017 | 8 | 8 | After | 12 |
| EminemVEVO | July 22, 2017 | 9 | 8 | Before | 15 |
| TaylorSwiftVEVO | July 27, 2017 | 10 | 5 | After | 7 |
| T-Series | August 10, 2017 | 11 | 2 | After | 2 |
| whinderssonnunes | August 30, 2017 | 12 | 9 | After | 11 |
| Dude Perfect | September 23, 2017 | 12 | 9 | After | 9 |
| OneDirectionVEVO | October 21, 2017 | 14 | 5 | Before | 18 |
| Ed Sheeran | November 11, 2017 | 15 | 5 | After | 5 |
| Canal KondZilla | December 6, 2017 | 16 | 6 | After | 6 |
| JuegaGerman | December 9, 2017 | 17 | 16 | Before | 16 |
| TheEllenShow | January 28, 2017 | 18 | 11 | Before | 17 |
YouTube's Video Genres Popularity's Effect on Smosh
Since YouTube's beginnings, the popular genres have changed back and forth. The first few months after its creation, YouTube did not contain a popular genre due to the lack of videos and channels in general. Over the years the competition between music, video game playing and comedy being the website's most popular genre has went on, with it seeming to change from year to year. Currently it seems that music, along with some video game playing, have became the most popular genres of YouTube videos. The most popular YouTube channel, PewDiePie, is a YouTube video gaming channel. Also, out of YouTube's top ten channels, half are music channels, with four of them being from Vevo, channels used by musicians. Even out of the top twenty subscribed YouTube channels only three others are comedy based. This has affected Smosh's popularity, since Smosh's main channel's genre is comedy. This shift in genre popularity has seemed to be what has led to Smosh's change from first to nineteenth most subscribed channel in four years.
Honors
Smosh's honors and awards include Most Viewed Video of All Time in April 2006, being featured in the Person of the Year issue of Time magazine in December 2006, YouTube Award for the Best Comedy Video in 2006, and Most Subscribed Channel of All Time in April 2007.
Channels
Smosh has many channels on YouTube.
On the base Smosh channel, Mondays are bi-weekly series Every Blank Ever and The Big What If. Ian and the Smosh cast post their weekly skits on Wednesdays.
On Smosh 2nd Channel (originally IanH), Smosh is Bored was originally the main series, uploaded on Mondays, until the departure of Anthony from Smosh. The series The Show That Has No Name! is uploaded on Tuesdays. Smosh Lab hosted by Shayne Topp is uploaded on Wednesdays. The series Squad Vlogs, hosted by the Smosh Squad is uploaded on Thursdays.
On Smosh Games MariCraft is uploaded on Mondays, Honest Game Trailers on Tuesdays and Smosh Games Live on Wednesdays. Game Bang is uploaded on Fridays, Cell Outs and What're Those!? bi-weekly on Saturdays with Board AF uploaded on Sundays. They are hosted by the Smosh Games Crew which includes David "Lasercorn" Moss, Matt Sohinki, Joshua "Jovenshire" Ovenshire, Mari Takahashi, Welsey "Wes" Johnson, Amra "Flitz" Ricketts, Ericka "Boze" Bozeman and Damien Haas.
On ElSmosh, Ian and Anthony's Spanish translators Juan and Antonio upload classic Smosh episodes on Wednesdays and new episodes on Sundays that have been dubbed over in Spanish.
Shut Up! Cartoons at first aired a number of animated series. Each series was created by a different animator and it was uploaded on a different weekday. Recently the popularity of the channel has declined. Shut Up! Cartoons currently has no running series and no mentions of any new ones to be released, which may lead Shut Up! Cartoons to becoming an inactive channel.
Askcharlie, active from May 2010 to December 2011, was used to host Ask Charlie episodes, where Charlie would answer viewer-submitted questions. The channel became inactive after the death of Charlie.
After joining the Partnership Program on YouTube, Smosh created their YouTube comedy show, which currently has 10 seasons and over 250 episodes.
Trivia
Before, Smosh would use one of their latest video's thumbnail as their profile image, but they changed it.
Smosh was orginally displayed as "smosh" on YouTube but uppercased the first "S" in 2007.
References
External links