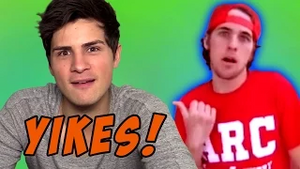 Watching Old Videos #3 is a video released May 11, 2015 on the Smosh 2nd Channel. The video is part of the Watching Old Videos (Series).
Video Description:
More old video for you to laugh at with us! This time we're back with flip phones, red necks, and bad dating advice! 
Videos
(in order)
Ad blocker interference detected!
Wikia is a free-to-use site that makes money from advertising. We have a modified experience for viewers using ad blockers

Wikia is not accessible if you've made further modifications. Remove the custom ad blocker rule(s) and the page will load as expected.