"That guy" is a nameless character from the video SMOSH FOUND DEAD.
Role
"That guy" plays a major role in 'SMOSH FOUND DEAD' as the sole antagonist.
He is the owner of a restaurant.
___________________________
He is all the employees who work there: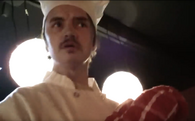 __________________________
He is a patron.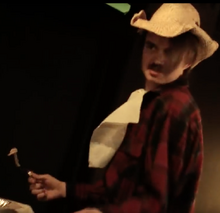 He is also the fake police.
As the video progresses, Ian and Anthony know that all people in the restaurant, as well as on their recent Twitter questions, are the same guy.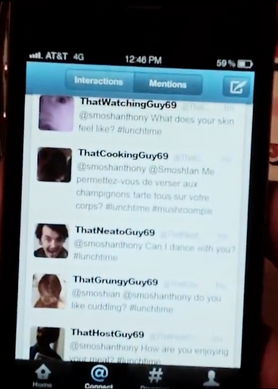 Powers
"That guy" seems to have a vast amount of supernatural powers, including the abillity to teleport at will, appear in different costumes with almost no time having passed, and even manages to kill Ian and Anthony without being seen.
Ad blocker interference detected!
Wikia is a free-to-use site that makes money from advertising. We have a modified experience for viewers using ad blockers

Wikia is not accessible if you've made further modifications. Remove the custom ad blocker rule(s) and the page will load as expected.