Star Wars

Created by:

George Lucas

First Film:

Star Wars Episode IV: A New Hope (1977)

Latest Film:

Star Wars: The Force Awakens (2015)
Star Wars is an American epic space opera franchise created by George Lucas and Lucasfilms. The franchise has seven films spanning over four decades. The franchise also has a large amount of spin offs, including video games and animated cartoon series. In 2012, Disney purchased Lucasflims and the franchise for $4.05 billion. Smosh has done many videos based on and around the franchise and its media.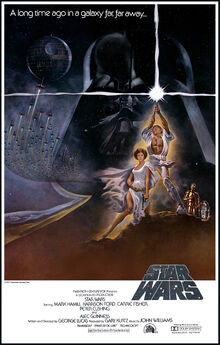 Smosh
Trivia
Star Wars Episode IV: A New Hope was originally just named Star Wars.