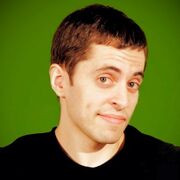 Sohinki is the personal channel of Matt Sohinki. It was launched on February 12, 2013. According to Sohinki, "on [my channel], you can expect multiplayer gameplay videos and tutorials, vlogs... and every now and then dancing or stand up comedy or whatever I feel like doing."
Sohinki's channel is mainly known for his real time strategy gameplay videos, such as DOTA, Smite, and Heroes of the Storm. He has also played card games such as Hearthstone and Magic the Gathering, and other games like Minecraft and Chivalry
Sohinki currently has over 411 thousand subscribers.
Ad blocker interference detected!
Wikia is a free-to-use site that makes money from advertising. We have a modified experience for viewers using ad blockers

Wikia is not accessible if you've made further modifications. Remove the custom ad blocker rule(s) and the page will load as expected.