Not to be confused with The Smosh Pit, a section on Smosh.com.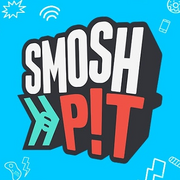 Smosh P!T (formerly named IanH and Smosh 2nd Channel) is a YouTube channel that is part of Smosh. The channel is used to present Smosh side shows,(Squad Vlogs), (Smosh Pit Weekly) (The Show That Has No Name!), (Smosh Lab), (One Hour Song Machine) and (Whoa! Nature Show). The channel has over 5.3 million subscribers. It was renamed Smosh Pit (stylized as SMOSH P!T) on August 14, 2017 alongside the addition of new shows (see below).
History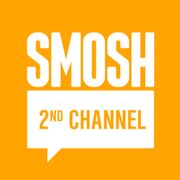 Smosh Pit was formed on November 24, 2005 as IanH, exactly 6 days after Smosh's main channel. Since the beginning Ian uploaded Smosh-related videos, rather than his personal videos. It wasn't used very frequently. People would find their videos about Smosh normal life, contests' winners, commercials for Smosh stuff. Everything changed on February 5, 2010 when Ian started his own series, Ian is Bored, with new episodes uploaded every Monday. First videos were showing mostly him doing random things, but later most episodes showed a sub-series called Mailtime with Smosh and Anthony became a regular guest on Ian is Bored. In June 2014 the series was renamed Smosh is Bored. On August 26, 2010 another series with Ian and Anthony, called Lunchtime with Smosh began. At the beginning every week viewers would get a new episode of Ian is Bored on Monday and Lunchtime with Smosh on Thursday but from October 15, 2012 they were both released on Monday with new episodes on alternating weeks, to allow Ian and Anthony extra time to work on their series for Smosh Games. Lunchtime with Smosh and Mailtime with Smosh have become less common over the years and happen maybe once a month. In 2013, the channel was renamed to, Smosh 2nd Channel, so that more things mainly Smosh related could be added.
Addition of More Shows and Second Renaming
In the Ian is Bored episode "WORST AUDITION EVER!" Ian auditioned several girls who wanted to be a host for a new show on the channel. With viewers votes Mari Takahashi was announced the winner in the episode "MEME SCHOOLGIRL!". Her show was called Smosh Pit Weekly. After four years and 227 episodes, Smosh Pit Weekly was replaced by Noah Grossman's show Put it in My Mouth and Courtney Miller's and Olivia Sui's Seriously Super Stupid Sleepover. In Smoshtober, two other shows were added: Smosh Lab hosted by Shayne Topp and Nick Uhas and The Show That Has No Name!, starring all of the Smosh Family. On April 22, 2017, Put it in My Mouth ended after 45 episodes and Smosh's Seriously Super Stupid Sleepover ended on May 27, 2017 after 44 episodes. Currently no Saturday shows exist. After Anthony's departure from Smosh, Lunchtime with Smosh and Smosh is Bored both ended. On April 28, 2017, This Week in Smosh was added to the channel to give viewers a behind the scenes look at everything happening in Smosh that week. The show is currently airing on Fridays. On July 28, 2017 in the video "What's going on with Smosh?!", Ian announced multiple new shows coming to the channel, as well as a name change (see above); these included One Hour Song Machine hosted by Keith Leak Jr. and Whoa! Nature Show hosted by Courtney Miller and Olivia Sui. Moreover, the return of Smosh Pit Weekly was announced with Mari Takahashi still as host in a "revamped" version of the show. One Hour Song Machine debuted August 14, 2017 with Whoa! Nature Show debuting two days later on August 16, 2017. The revamped Smosh Pit Weekly debuted August 19, 2017.
Series
Series
Status
Start Date
End Date
A Day in the Life of Smosh
Cancelled
March 17, 2006
May 9, 2008
Smosh is Bored
Cancelled
February 5, 2010
May 29, 2017
Lunchtime with Smosh
Cancelled
August 26, 2010
May 15, 2017
Mailtime with Smosh
Cancelled
December 20, 2010
January 2, 2017
Smosh Pit Weekly
Cancelled

(Original run)

April 23, 2011
August 22, 2015
Running (Revamped)
August 19, 2017
TBA
Put it in My Mouth
Cancelled
August 29, 2015
April 22, 2017
Smosh's Seriously Super Stupid Sleepover
Cancelled
September 5, 2015
May 27, 2017
The Show That Has No Name!
Running
October 4, 2016
TBA
Smosh Lab
Paused/Hiatus
October 5, 2016
October 4, 2017
Squad Vlogs
Running
November 12, 2015
TBA
This Week in Smosh
Paused/Hiatus
April 28, 2017
November 17, 2017
Whoa! Nature Show
Paused/Hiatus
August 16, 2017
December 7, 2017
One Hour Song Machine
Paused/Hiatus
August 14, 2017
November 1, 2017
Ad blocker interference detected!
Wikia is a free-to-use site that makes money from advertising. We have a modified experience for viewers using ad blockers

Wikia is not accessible if you've made further modifications. Remove the custom ad blocker rule(s) and the page will load as expected.