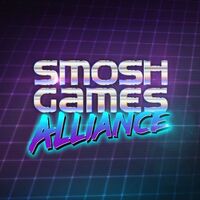 Smosh Games Alliance
(
SGA
) is a creative community that is based around
Smosh Games
fans and gamers alike. Besides the YouTube channel, the community has a
website
and
Twitter
.
History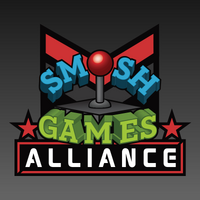 In Feburary 2013 Smosh Games formed a channel called "Smosh Games Alliance" where gamers could post videos of them playing games. The channel had a huge turn out, so in 2015 they revamped it by turning in into a network with tips and tricks on their segment "SmoshU" and "SGA live" where Flitz livestreams with many guest stars while playing games and answering questions live.
Currently Smosh Games Alliance is main 2nd channel of Smosh Games
Series
Below are the Segments that are uploaded at the Smosh Games Alliance Channel
Series
Airs On
Status
Start Date
End Date
What're Those!?
Mondays
Moved Channels
April 25, 2016
Moved to Smosh Games
Smosh U
every other Tuesday
Cancelled*
March 10, 2015
October 20, 2015
Smosh Games Alliance Spotlight
every other Tuesday
Cancelled*
March 17, 2015
September 1, 2015
Game With Us!
every other Tuesday
Cancelled*
September 29, 2015
November 17, 2015
Lost Levels
Tuesdays

Fridays (currently)

Cancelled
December 8, 2015*

June 24, 2016*

December 30, 2016
Bonus Vlogs
Thursdays
Cancelled
June 25, 2015
September 7, 2016
SGA Live
Fridays
Cancelled
May 13, 2015
July 29, 2016
*1- Smosh Smash! are not broadcasts
*2- Smosh Games revisits old shows
Ad blocker interference detected!
Wikia is a free-to-use site that makes money from advertising. We have a modified experience for viewers using ad blockers

Wikia is not accessible if you've made further modifications. Remove the custom ad blocker rule(s) and the page will load as expected.