Shayne Topp



Full Name:

Shayne Robert Topp

Date of Birth:

September 14, 1991 (age 26)

Nationality:

American

Height:

5' 10" (1.78 m.)

Twitter:

Vine:

Instagram:

YouTube:
Shayne Robert Topp (born September 14, 1991) is a regular Smosh cast member. He is also the announcer for Smosh's game show, You Posted That? and the co main star of The Damien and Shayne Show on Smosh Games. He made his first appearance in the Smosh Summer Games as part of the race committee. He made his first Friday episode appearance in EVERY SNAPCHAT EVER. In Hand Bomb, when he was introduced into the Smosh family, it was revealed he was an actor from Disney's So Random! where he played recurring character Shayne Zabo and a bird-man in one episode. Outside of Smosh, he has played one-appearance roles in various Nickelodeon shows. More recently, he has gained a recurring role on the television show, The Goldbergs.
TV Series
Movies/Short Films
YouTube
Facts about Shayne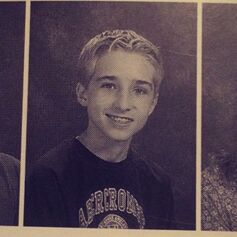 Gallery
Ad blocker interference detected!
Wikia is a free-to-use site that makes money from advertising. We have a modified experience for viewers using ad blockers

Wikia is not accessible if you've made further modifications. Remove the custom ad blocker rule(s) and the page will load as expected.