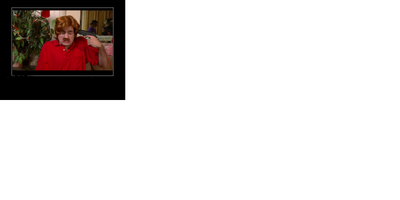 Predator is a character who secretly appears in one of Smosh's videos.
EDITOR!
Thursday 11:30 AM:
Ian (Boss) comes in and yells at Anthony (Editor) because he didn't tell him to make the girl into a "Goddamn giraffe."Anthony tells Ian that he had the new guy work on that one. Ian says he'll give the new guy "A piece of [his] Goddamn mind" and leaves Anthony's cubicle. Ian enters another office used by Predator and shouts,"GODDAMN IT, PREDATOR!"
HOW TO HIDE A B0NER IN PUBLIC!
He is seen at the party in a mirror in the "Mr.Pocket Hands" segment.
HOW TO DUMP YOUR GIRLFRIEND!
He is seen on Anthony's bed laying there in the "Always metion your ex" segment. He will later dissappear, like a ninja.
If Movies Were Real 2
Predator (Deleted Scene) :
A woman says "Hey,I'm in the back,come on in." Predator enters the room. Ian,dressed as Chris Hansen appears once again,this time more tanned,and asks Predator to take a seat. Predator sulks down and says "Oh s***."
REAL VOODOO DOLL!
When Anthony walks into the house,Predator with a picture of Lou Ferrigno is seen in the reflection of the fireplace.
REJECTED TWILIGHT ZONE EPISODES!
During the "Man Can Only Hear Dubstep" scene,Predator is in the mirror on his iPhone before the man (Anthony) is about to shoot himself
Trivia
He's a duplicate of Predator from the Predator and Aliens vs. Predator series.