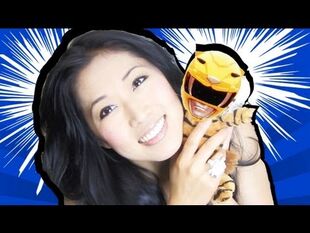 Mutha Truckin Power Rangers!
is the sixty-eighth installment for the
IanH
series
Smosh Pit Weekly
.
Featured Articles
Gangnam Style- Epic Korean Dance Video
21 Hilariously Misspelled signs
Power Rangers (2012 Trailer)
Mari's Questions
Were you ever a Power Rangers fan?
Which (original) power ranger do you identify with?
How do you like your eggs?
Would you rather be a Power Ranger or a Ninja Turtle?
Q&A
1. Do you have any tattoos?
Nope, for fear of becoming addicted.
2. If you could eat tacos every day, would you?
Heck yes.
Trivia
Both Power Rangers and Ninja Turtles have been featured in main Smosh videos.
Video Stills