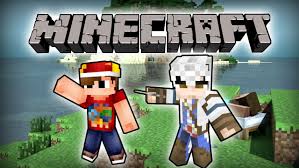 Minecraft Hunger Games Episode is the twenty-ninth installment of the Smosh Games series I Have a Raging Bonus. It was uploaded to YouTube on April 14, 2013.
Synopsis
The Smosh Games crew (with Kalel in the place of Mari) play Minecraft (the game that their subscribers had been pleading for them to play since the beginning of Smosh Games) as a special treat for getting them to 2,000,000 subscribers.
Video
Ad blocker interference detected!
Wikia is a free-to-use site that makes money from advertising. We have a modified experience for viewers using ad blockers

Wikia is not accessible if you've made further modifications. Remove the custom ad blocker rule(s) and the page will load as expected.