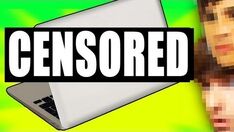 Laptop w/ Nipples! is the 103rd installment of the IanH show Lunchtime with Smosh.
Lunchtime
In the car - Pre-video
Anthony brightly and loudly greets the fans in Spanish but then changes back to his regular voice and says that does not mean they are going to get Mexican food. The animation plays.
In the car - Driving to buy lunch
Anthony knows that a lot of their viewers say they eat very unhealthy food. Ian, who is the driver, then happily states that today they will eat healthy. They are going to get the healthiest food that they see.
The two then talk about the large crack on Ian's windshield.
Anthony proceeds to play with the camera next to the vent and jokingly says viewers are in a blizzard and again says he cannot wait to get healthy food.