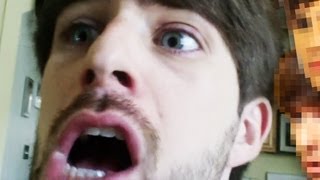 Don't Look Behind You!
 is the 114th installment of the 
IanH
 show 
Lunchtime with Smosh
.
The lunchtime was sponsored by Coke.
Synopsis
Ear Potatoes, Phone licking, and Ian's amazing acting skills... It's MONDAY LUNCHTIME!
Trivia
Don't Look Behind You is also the name of a book frequently studied in middle and high school English classes, which may very well have been a part of Ian and Anthony's curriculum.