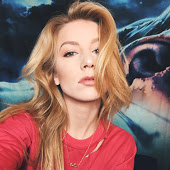 Courtney Miller (originally named SmoshCourtney) is the personal channel of Smosh cast member Courtney Miller. It was created May 27, 2015, shortly after she was inducted into Smosh. At first, the channel was rarely used but Courtney has began using it much more often. The channel has over 172,000 subscribers as of October 28, 2017.
Video name
Date Uploaded
Views (approximate)
Video

Length

Courtney Miller Vine Compilation #1
August 13, 2015
375,000+
2:14
Courtney Miller Vine Compilation #2
August 20, 2015
180,000+
2:07
INTRODUCTION | Courtney Miller
August 31, 2015
120,000+
1:56
I USED TO BE A DRUG DEALER | Courtney Miller
September 7, 2015
185,000+
8:12
Ad blocker interference detected!
Wikia is a free-to-use site that makes money from advertising. We have a modified experience for viewers using ad blockers

Wikia is not accessible if you've made further modifications. Remove the custom ad blocker rule(s) and the page will load as expected.