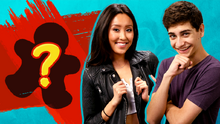 Christmas in a Blender!
is the ninth episode of
Put it in My Mouth
. It was released December 19, 2015. This episode guest stars
Olivia Sui
.
Video Description:
Our own Olivia joins Noah for some holiday cheer as we take some delicious Christmas foods and as the question, "will it blend?!" Find out how they did!