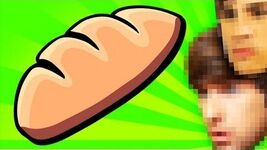 Addicted to Bread!
is the 20th installment of the
Ian is Bored
series
Lunchtime with Smosh
.
Lunchtime
Pre-video
Ian has the camera close to his face, focused on his teeth, which he bares, and then he makes a comical throaty sound whilst his mouth is open. The animation commences.